I've got another Influenster box to share with you! I love that I get all of these things for free for testing purposes! It's so much fun trying out new things. Do you want an invite to Influenster? Tell me in the comments and I'll get one out to you!
Here is the lovely Frosty Vox Box that they sent me back in December. I apologize for taking so long to get it up on the blog – it got shuffled around in all of the reorganizing that I've been doing on the apartment. As you can see, this box had lots of different things in it!
Up first, we have Candy Cane Lane Green Holiday Tea
from Celestial Teas along with a coupon to get another tea of choice. I have recently stocked my tea supply quite full and I'm looking forward to trying this one out!
Up next we have Fruit Vines Cherry
from Red Vines. Since I'm trying to eat healthy lately, I think I'm going to take these in as a reward for some of my students. Then, I can taste one without overindulging!
Up next is the Boots No7 Anti-Aging Serum
. I'm not sure but I think getting a wrinkle-reducing serum means I'm getting old! I'll try it out anyways. 🙂
I'm not a big make-up fan but I'm willing to give these items a try in the name of testing products. Pictured here are NYC Expert Last Lipcolor – Sugar Plum
, Rimmel Eye Makeup Remover
, and Rimmel Scandaleyes Waterproof Liner
.
Then, we have the famous McCormick Gourmet Thyme
that was featured in the Easy Breakfast Potatoes. This was a perfect addition to our spice collection!
The last item in the box is the
Eco Tools Hair Brush
which I'm looking forward to trying out with my hairdryer one day this week! Keep an eye on
Instagram
for the results.
Now that I've pulled this box out of hiding, I'm looking forward to trying out all of the products and reviewing them on various social media networks. I can't wait!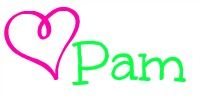 *Affiliate links are used in this post. These links do not influence my thoughts or opinions on the items shared.*