Today is Dr. Seuss's birthday! I love his books and the things they can teach adults and children alike. To celebrate his birthday, I thought I'd share some of my favorite quotes by him!
Don't forget that you are special! That's something that I always want you to remember!
Reading is super important for life. This is the one thing that I'm hoping all children learn. Reading can lead you to so many adventures – imagined and real!
It's true! We all have to care or we're going to end up like they do in The Lorax! I don't want to see that happen to our world – those poor Truffula trees!
Always remember that there are new things waiting on the horizon! Don't let one little setback set you back. Each and every day is a new one!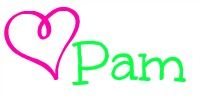 *This post includes affiliate links but they do not influence the post in any way.