I'm not going to lie – living in California has been hard for me. I'm not talking about loneliness or depression or anything like that. I'm talking about my lungs. Living here has wrecked havoc on my lungs.
I was diagnosed with rhinitis when I was in middle school following pneumonia. I was told that mold, mildew, smoke, exercise, and a myriad of other things can aggravate it and make it hard for me to breathe. Essentially, rhinitis is a step down from asthma. I was put onto two inhalers, a nose spray, and
Claritin
. I made it through middle school and slowly able to stop all of the medication since my high school didn't have as much mold and mildew to irritate my lungs.
I had my moments of coughing fits and upper respiratory infections but overall it was all under control – until I moved here. A couple of months of living here and daily deep coughing fits and overall weakness returned. This all happened around the same time I wanted to start exercising again. I eventually made it to the doctor (getting established somewhere new isn't easy) and have returned to a lot of my previous medications. Close friends and family will attest to the fact that I hate taking medicine unless I truly do need it.
I tell you all of this not for pity. I tell you all of this so that you have some background knowledge for what I'm about to share. It's really important to understand the impact of exercise in my life.
A few months ago, an old coworker got in touch with me. We started talking and I started asking her about
21 Day Fix
, which I had seen her and others posting about. I learned that it's a nutrition and exercise program that many have had success with. This made me curious. I ordered the set along with
Shakeology
. I signed up at the coach level simply because it would give me a discount and there was no additional charge for military wives.
I was excited to start the program and did. Then, my lungs realized they couldn't handle California and created a new obstacle to overcome. Not only was I trying to change my eating and exercise habits, I was also fighting with extremely weak lungs. This brought on coughing fits, headaches, and general tiredness. Unfortunately, I didn't exercise like I wanted to. I tried to keep with the healthy eating, but I wasn't always 100% about it.
For nearly two months, I went back and forth with all of this. In the beginning, I thought the breathing problems were a cold that could be worked through. When they didn't go away in a short period of time, I realized that they were something more. So, I set out to find natural remedies to help. I bought a purifier for the apartment and started taking Claritin since it is now an over-the-counter medication. This helped, but not nearly enough, so I scheduled a doctor's appointment. Since we were still new to the area, it took a little while to get into the doctor. Eventually, I did and now I'm back on the medications I was on in middle school. I'm happy to say they are helping.
During all of this, I started and stopped the 21 Day Fix program several times. I'm sad to say that I have yet to stick with the program for 21 days straight. I'm also sad to admit that I haven't stuck with the nutrition plan as perfectly as I would like either. I bet you're wondering why I'm sharing all of this if I haven't been successful with the program.
I'm sharing all of this because I still consider the program a success for myself. There have been many times when I've pushed through and still done a workout when previously I wouldn't. I've learned a lot about portion control and which foods are best to choose. I've also increased my water intake greatly. I've also started incorporating walking, biking, and other workouts into my weekly routine. It feels good to be up and moving!
These are all baby steps and I'm continuing to make more baby steps but I would recommend this program 100%. The workouts are short (30 minutes) and easy to incorporate into a busy day. They also make you sweat! The nutrition plan is customizable and easy to follow without breaking the bank. And last but not least, Shakeology is a nice little treat that's healthy and nutritious.
Given that I haven't had perfect first attempts with the program, I have still seen a difference in my overall energy level and lost 4 pounds! I'd consider that to be a success. 🙂
I'm going to give 21 Day Fix another try when I return from my trip back home (less than two weeks!). This time, I want to push all the way through and actually do a workout every day for 21 days! Interested in joining me? Let me know!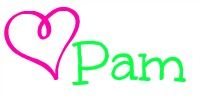 *This post does contain affiliate links and links to my Beachbody website. The stories and opinions expressed in the blog post are truly my own.*