The first step in achieving your goals is to establish what they are. The best way to establish your goals is by writing them down on paper! This week's challenge in the #beseenin2015 project has you doing just that! Don't worry – I'm providing you with FREE printables to make it easier.
Establish your goals and how you're going to reach them! Use the printable I've provided below to make it easier for yourself! That's it – that's the simple goal for the week! Are you up for it?
Now for the FREE printable! You can click on the last picture to go to the printable. Follow along with the pictures to learn how I used it. Then, adapt it to fit your needs and goals!
The first step to meeting a goal is knowing what your goal is. Write it down so that you can see it in front of you.
The next step of reaching a goal is figuring out what you have to do to get there. Write down 5 steps that you'll take to reach your goal. I'm sharing one of my examples with you. As you work towards your goal, take one step at a time. For example, I might focus on drinking 8 glasses of water a day this week and then add in veggies at every meal next week until I've completed all of the steps. You can make your steps progressive but you don't have to.
Establish a start and end date. Some goals might not have an end date (see my example!). Then, figure out how you're going to reward yourself when you meet your goal. I haven't figured that part out yet but I can easily add it on when I do!
The last section on your printable is the inspiration section. Fill this part with pictures, quotes, and other things that inspire you to reach your goal. If you're working on a fitness goal, you could record your measurements here or put a before and after pictures. Make this section your own. There's no picture of this section simply because I haven't completed it yet so mine looks just like the printable right now!
Ready to get started on your goals? Click the picture below to go to the printable! (You'll also see the new logo for the blog in the corner of the printable…look for more about that as I work on my blogging goals!)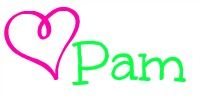 P.S. I would love to hear your thoughts about the printables if you use them!